Pioneer Coupler Cattle Oiler »
Pioneer Coupler Cattle Oiler Conversion Kits
Pioneer Coupler offers kits and accessories to convert blue oilers.
Oiler Conversion Kits
The rope conversion kit is designed to be a low-maintenance alternative to the blue pumps and wicks. It simply bolts on the blue oiler frame and has all the features of the Pioneer Coupler Cattle Oiler. This allows the frame and square upright tank of the blue oiler to be used as a frame for the rope conversion kit.
We will walk you through a self-install or we will come out and install the conversion kit for you.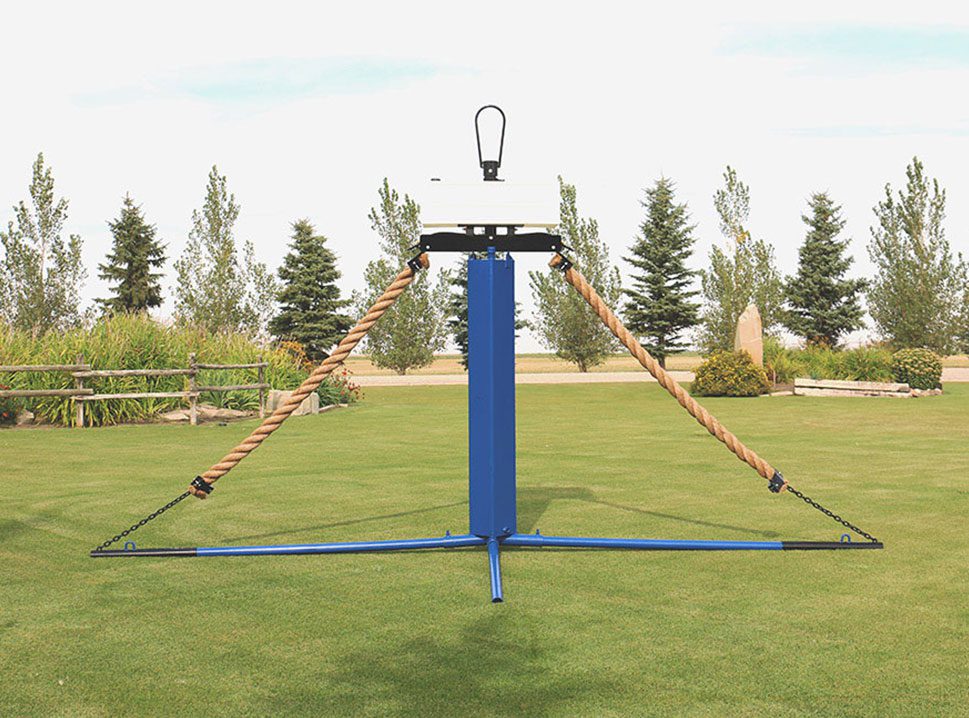 "I am the cattle boss on the Spring Creek Colony near Walsh, Alberta. In the past, I used blue oilers and 10 years ago converted them to the rope oilers using the rope conversion kit. The reason I converted them was to get away from the high maintenance costs of the blue oiler. I now have low-maintenance oilers and converted all the blue oilers and bought another eight rope oilers. They apply oil and insecticide and the old blue oilers had to use diesel and insecticide due to the pump not being able to pump oil. I wouldn't be without them."
"In 2016 I converted 6 blue oilers using the rope conversion kit. I am very impressed with this system. Following are the reasons why I like it. The oiler uses a see-through tank on top which delivers the oil and insecticide with Pioneer Couplers meaning no pump is needed. The Pioneer Couplers are positioned to open and close dispensing oil by gravity as the cattle rub on the ropes.
What could be simpler than that! The oil flows onto the top of the rope and trails down the rope. The rope is more flexible than the blue wick and wraps around the animal for better coverage. The whole machine is designed to last and be low maintenance. The rope is more user friendly than the blue wick and the cattle use the rope more in the face area providing superior fly control and this prevents pinkeye. Effective oilers providing pinkeye control can more than pay in one season. These are the best oilers on the market. Every cattleman should have these rope oilers."